High Working Voltage Metal Glaze Film Melf Resistors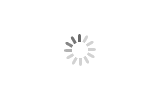 High Working Voltage Metal Glaze Film Melf Resistors
THUNDER

CHINA

4 weeks

5000k
The maximum working voltage is up to 10,000V and the resistance value reaches 1G Ohm. Our RGM74S0411 series is the exactly same as our RG74 series which had been approved by RHEINLAND and got the TÜV certificate;
MELF resistors, cylindrical resistors, SMT resistors, ultra high working voltage resistors, ultra high resistance resistors, ultra high Ohm value, RG series, metal glaze film resistors, high stable resistors, inductance free under 150MHz, anti-surge resistors
RGM series metal glaze film resistors are special designed for ultra high Ohm value and ultra high working voltage utility, for shock pulse and surge resistant devices, for home facilities now working in very bad power supply circumstances, etc. It is really reliability established series since its special metal glaze film and special laser trimming system make it with marvelous electronic performance.
A special designed treatment make it works inductance free below 150MHz so that it is the revolution and great contribution to non-inductance cylindrical components with ultra-high resistance value!
The maximum working voltage is up to 10,000V and the resistance value reaches 1G Ohm. Our RGM74S0411 series is the exactly same as our RG74 series which had been approved by RHEINLAND and got the TÜV certificate;
The resistors are suitable for processing on automatic SMD assembly systems and for automatic soldering using wave, reflow or vapor phase. The encapsulation is resistant to all cleaning solvents commonly used in the electronics industry, including alcohols, esters and aqueous solutions in accordance with MIL-STD 202E, method 215 and IEC 60068-2-45.